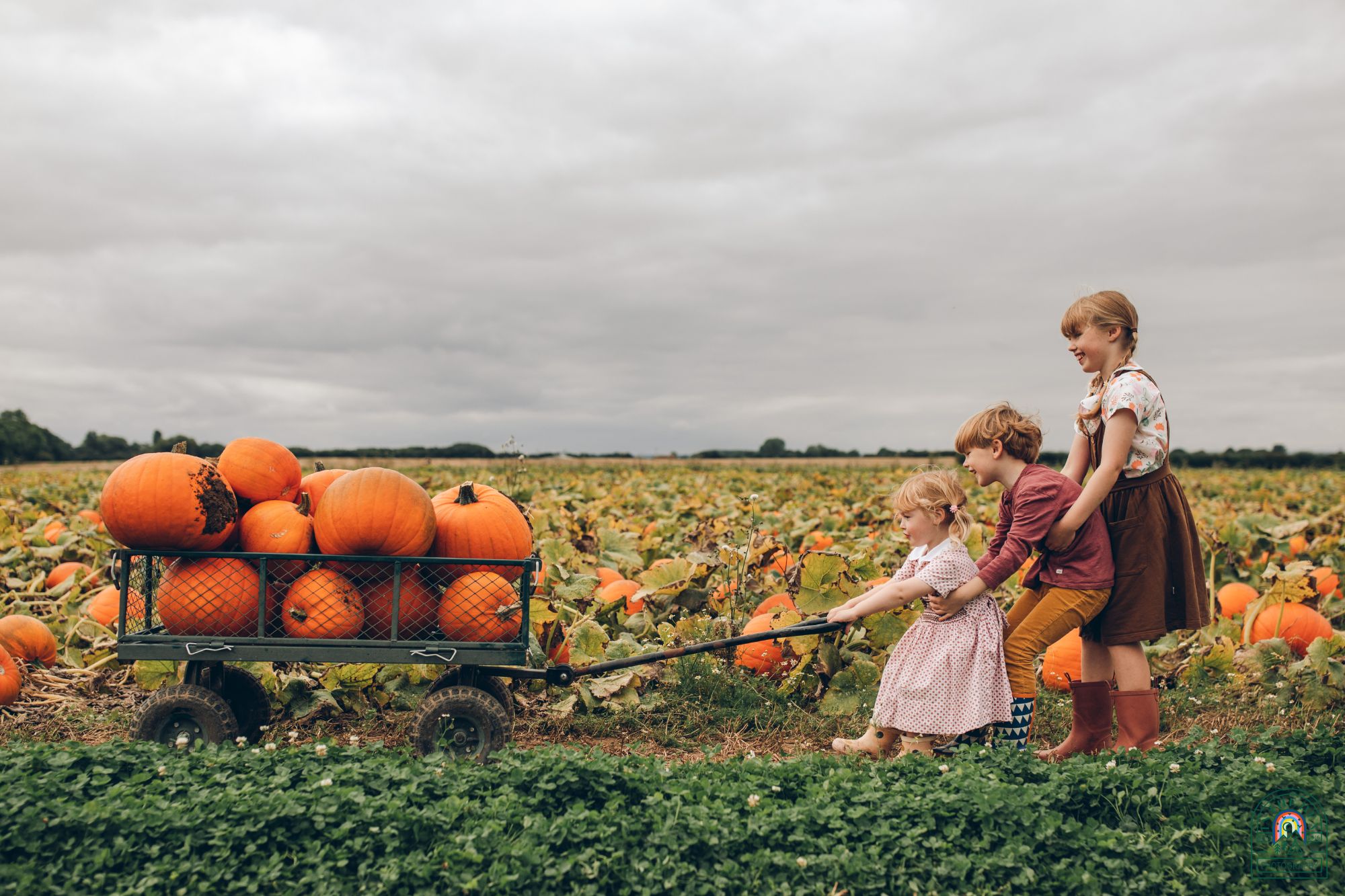 *Thank you so very much for your interest in the Pumpkin Patch mini shoots - these have now sold out for 2021. Please email hullo@inthedenphotography.com to be added to the cancellation waiting list and/or to be placed on the email list for news of future sessions.*
Very excitingly, the lovely family-run team at The Pumpkin Patch Produce in Bewholme, Driffield have kindly given me permission to use their awesome field for pumpkin patch mini shoots this year! These sessions have very limited availability so be sure to book quickly.
Mini shoots cost £40 and each session will last up to 20 minutes. The price includes 8 professionally edited digital images (with full print release). I predominantly photograph in a candid, documentary style so as well as a couple of more 'posed' photos with the pumpkins, I'll capture the excitement of choosing your perfect pumpkin, exploring the field - and the joy of impending Halloween.
Prints can also be ordered on request - please email me for more details.